Improving Maternal, Newborn and Child Health in Mwanza
Public Private Partnerships in improving MNCH services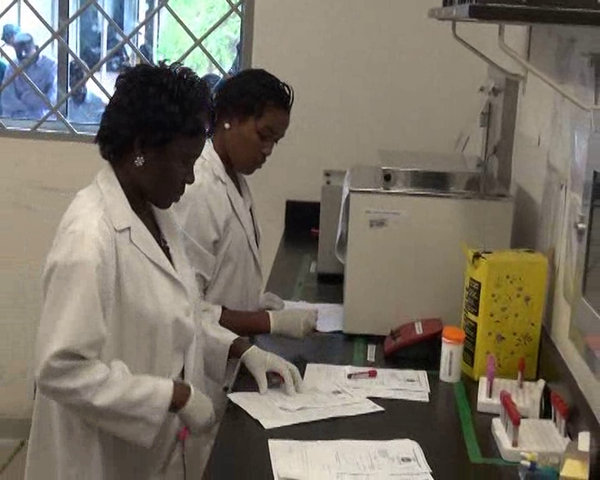 The Mwanza Region (Lake Zone) is an area in which maternal and child mortality rates are high compared to other regions. PharmAccess in collaboration with the Association of Private Health Facilities in Tanzania(APHFTA) and the Christian Social Services Commission (CSSC) have been working to complement the Ministry of Health's strides in bringing down maternal and child mortality through improving the quality of Maternal Newborn Child Health services and expanding the range of services provided at private facilities in the Lake Zone.
As part of this collaboration with the Ministry of Health, Theodora Kiwale the MNCH Coordinator, Peter Risha the SafeCare Program Director Tanzania, Sella Bagira the Human Resource Manager Tanzania, and Ewout Irrgang the Technical Director Tanzania all of PharmAccess Group visited Mwanza on 7th-9th March to deliver medical equipment for Maternal, Newborn and Child Health (MNCH) as part of SafeCare's assistance to improve quality, offer trainings and access to loans for the purchase of larger equipment like ultrasound machines. This equipment would serve various facilities in the region.
In addition, the other objective of this visit was to engage with Regional Reproductive and Child Health Coordinators in the orientation of community health workers from Misungwi, Nyamagana and Ilemela, and work with the Association of Private Health Facilities in Tanzania (APHFTA) in aligning the efforts with private facilities as well as through an official agreement.
During the official handing over of equipment ceremony, Dr Mariam Ongara the Ministry of Health Public Private Partnership focal person stated that one of the key results area in the Ministry's Big Results Now Initiative (BRN) strategy was improvement of Maternal, Newborn and Child Health services and the importance of the role of the private sector in improving these services. Dr Samuel Ogillo the Chief Executive Officer of APHFTA spoke on the importance of these public private partnerships in improving maternal, newborn and child healthcare indicators.
After a bit of background on the situation of reproductive, maternal and child health in Tanzania, the Regional Administrative Secretary for Mwanza insisted that collective efforts were needed to address the challenges facing the region. He donated a set of equipment to a representative of Magera Dispensary on behalf of 12 facilities after which the facility representatives proceeded to the Mwanza Zone Office to collect their equipment.